This product is currently unavailable in your area.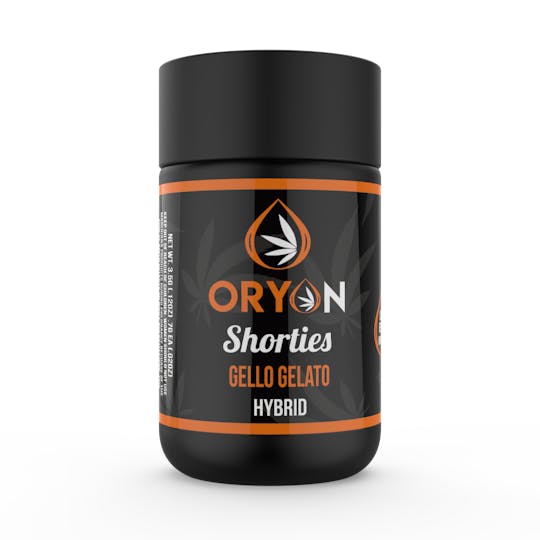 ---
This delightful hybrid will slightly favor the relaxing side, as it is a cross between Bacio Gelato and Mochi Gelato. If you're looking to enhance a laid back get together or have some extra laughs at movie night, this may be your new best friend. 
At Oryon Canna, our mission is to provide a Superior cannabis experience for all. Since its inception, Oryon has been a leading brand in the ever-growing Oklahoma market.  Presented in a clean and compact design, our disposable vape provides a smooth and satisfying draw each time.  The rechargeable battery allows for our customers to enjoy a consistent experience throughout the full 1-gram tank.  The distillate is hand mixed with all-natural terpenes, creating unique flavor profiles in our oil which is lab-tested to exceed industry standards and remain free of solvents and pesticides.
Experience superior quality from a superior device. We are Oryon Canna.
Shop Oryon Canna
Have a question?
We're here to help.