This product is currently unavailable in your area.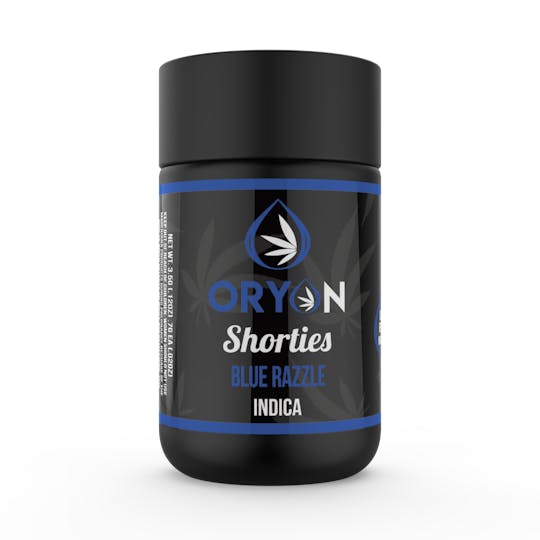 ---
Oryon's Blue Razzle Shorties.Our new favorite bedtime strain is a cross between Raspberry Kush and an unknown hybrid. These parents created a fruity, soothing strain that is perfect for taking a load off your feet. We know that sweet dreams are sure to follow some epic relaxation.
Oryon Canna is a trusted and innovative cannabis brand founded in 2019 with the vision to provide high-quality, locally-sourced cannabis products to our community. We are committed to upholding the highest standards of quality, sustainability, and social responsibility. Our mission is to provide access to the highest quality cannabis products, while educating and empowering our community about the transformative power of cannabis. We aim to help Oklahomans achieve a superior state of mind by offering natural and sustainable alternatives to traditional medicine.
Shop Oryon Canna
Have a question?
We're here to help.