This product is currently unavailable in your area.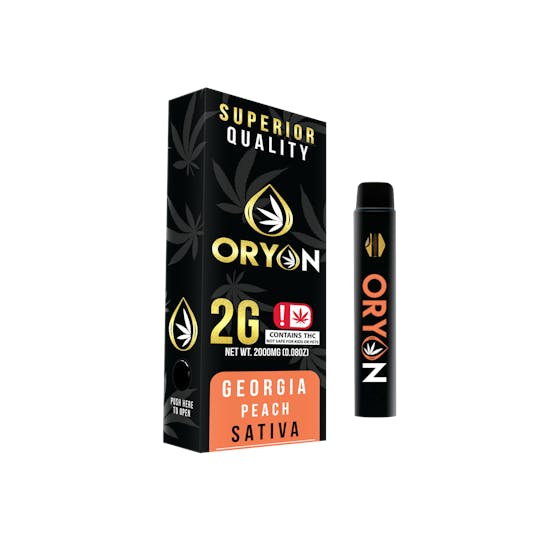 Our tasty rendition of the strain "Georgia Peach" will satisfy your sativa leaning sweet tooth. With the parent strains Girl Scout Cookies and Space Jill, one puff takes you to a beautiful, sunny day - just in time for spring.
Oryon Canna is a trusted and innovative cannabis brand founded in 2019 with the vision to provide high-quality, locally-sourced cannabis products to our community. We are committed to upholding the highest standards of quality, sustainability, and social responsibility. Our mission is to provide access to the highest quality cannabis products, while educating and empowering our community about the transformative power of cannabis. We aim to help Oklahomans achieve a superior state of mind by offering natural and sustainable alternatives to traditional medicine.
Shop Oryon Canna
Have a question?
We're here to help.