This product is currently unavailable in your area.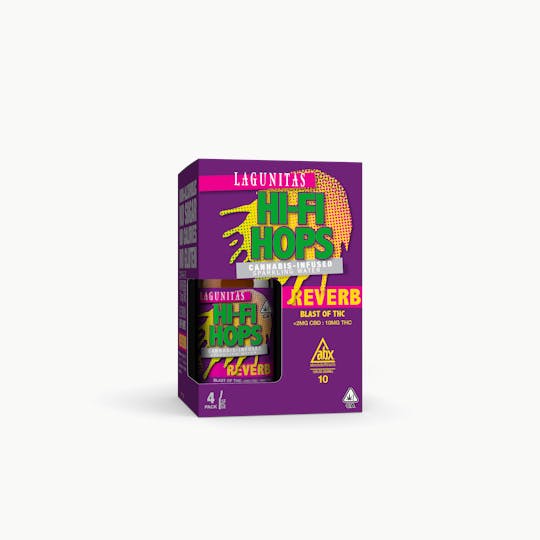 HI-FI Hops - REVERB 4-pack (10mg THC per bottle)
---
REVERB
Blast of THC
<2mg CBD: 10mg THC (per bottle)
With an amped-up charge from 10mg of THC, Reverb is a stimulating and invigorating experience. 

Lagunitas Hi-Fi Hops
1,397 Favorites
CRFT Manufacturing CDPH-T00000647 | CDPH-T00000024
This sparkling beverage is made using everything Lagunitas knows about hops — but with zero alcohol, zero calories, and zero carbs. Infused with THC from the finest, sun-grown cannabis at AbsoluteXtracts...
It's good to have friends!
Shop Lagunitas Hi-Fi Hops
---
Have a question?
We're here to help.