This product is currently unavailable in your area.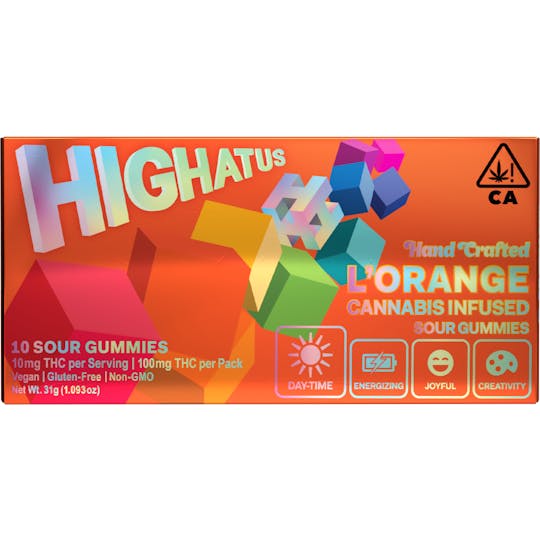 10mg THC per gummy - Sativa 
A mouth-watering citrus flavor fueled by an energizing Sativa blend and THC makes for this winning combination of lemon and orange. A tasty, invigorating, and creative high, our L'Orange sour gummy is a must-have for your daytime escapades!

Highatus offers a premium selection of high-quality cannabis edibles, delivering a flavor and experience that will transport your body and mind to new heights. We all need to disconnect on occasion to recharge & relax, take a break, and enjoy a Highatus on us!
Shop Highatus
Have a question?
We're here to help.