This product is currently unavailable in your area.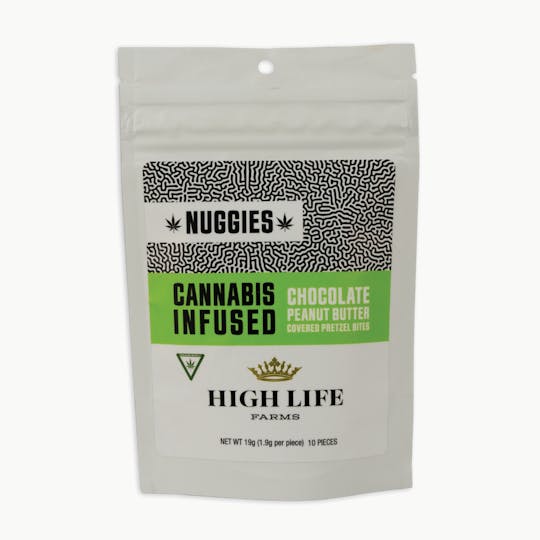 Nuggies - Peanut Butter - 200mg
---
No reason to mess with perfection, so we didn't. Same tried and true heritage chocolate and in-house extracts you know and love from Royal Bars, just delivered around a pop-able salty-sweet crunchy pretzel bite.
200mg THC per package
10mg THC per serving
20 servings
High Life Farms - MI
1,683 Favorites
You could call us meticulous renegades. Sure, we follow the rules: Everyone in this business has to. But we don't do things like everyone else. We set the bar higher. And hold ourselves to a tougher standard
Shop High Life Farms - MI
---
Have a question?
We're here to help.