This product is currently unavailable in your area.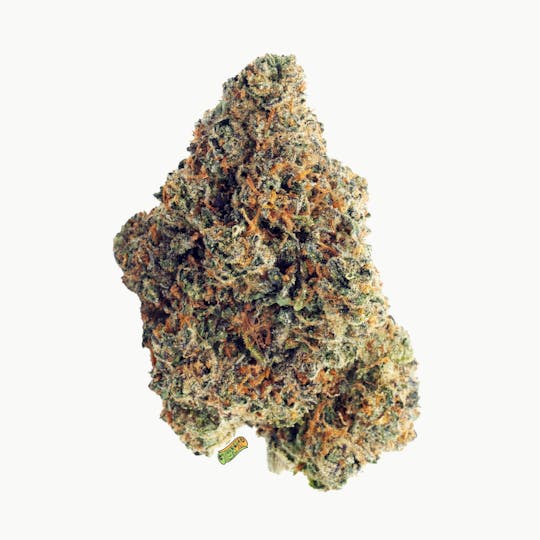 Users report feeling
uplifted
.
---
Gruntz is an indica leaning hybrid weed strain made by crossing Gelato with Zkittlez. Consumers who have smoked this strain say the effects are more energizing than calming. Smoking Gruntz produces an uplifting sensation that leaves consumers feeling focused, tingly, and euphoric. This strain is ideal for daytime hours or as a wake and bake strain. Gruntz features a tropical flavor profile, with undertones of grapefruit and chemicals. The effects of Gruntz last longer than your average strain. Take it easy smoking Gruntz until you have an understanding of how it makes you feel.
Flavors
Effects & flavors are reported by users on our site. This is for informational purposes only and not intended as medical advice. Please consult your physician before changing any medical treatment.
Greenline is an award-winning licensed cannabis cultivation company based in Monterey, CA. The original creators of the super-potent 'Orange Tree' (winner of the 2017 & 2018 High Times Cannabis Cup) and 'Bananimal' strains. Greenline's philosophy is simply stated: Provide the highest quality cannabis for medical and recreational use at a reasonable price point. Our head growers bring over 70 years of experience and innovation, allowing us to provide some of the finest top-shelf cannabis. All of our cannabis is grown hydroponically with the utmost precision and care.
We love our products, and we know you will too.
Shop Greenline
Gruntz
Gruntz is an indica-dominant hybrid from an unknown breeder. It's a cross of Zkittlez and Gelato that's rather hard to find. 
The top reported aromas of the Gruntz strain are a sugary combination of fruit and cotton candy along with earthy skunk. It's said to taste similar.
---
Have a question?
We're here to help.